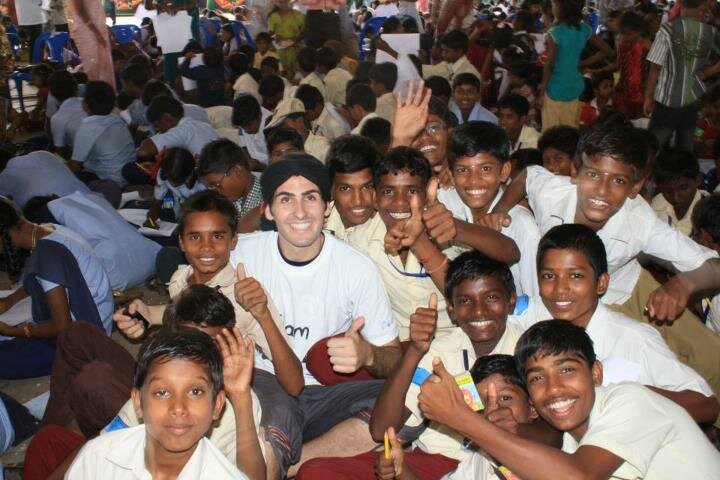 Note: The content for this article has been syndicated directly from the organizing committee of Project Footprints. We would also like to thank AIESEC Chennai and all its members for the same. 
Over 4,000 underprivileged children from 40 NGOs across Chennai came under one roof to take part in one of the largest undertakings to spot talent in the spheres of art, dance, singing and learning – Balakalakaar. Held on the 15th of July at the St. George's Ground in Kilpauk, this mammoth event was a result of months of planning and initiative on the part of seventeen students to set the stage for the largest undertaking in the history of AIESEC Chennai.
Balakalakaar was the culmination to weeks of behind-the-scenes work, a big part of which was Project Footprints. The project involved eighteen interns from around the world and volunteers from the Making A Difference (M.A.D) Campaign. Chinmayee Sripada, celebrated playback singer, was the chief guest for the day. She rendered an inspiring speech for the children and shed some light on her story, as an artist and on the value of art, per say.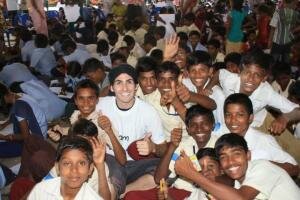 Madhuvanthi Arun, city-based educationist and art connoisseur, guest of honour, rendered an inspiring speech on art and education and showcased a Bharatnatyam dance recital by Smt. Anita Guhan's students. The wonderfully animated performance featured excerpts from the Ramayana. Andrea Jacob, a city-based western dance artist and teacher, carried out a brief performance with one of her students, Muksaan, and then went on to teach the children a few dance moves, which the children thoroughly enjoyed.
The day proceeded with an art competition, lunch, talent show, awards ceremony and valedictory function, which was graced by the sponsors from RYA Metro, the Rotary Club of Kilpauk and the Jain Book House. In addition to that, the event also saw the presence of Mr. Kalyanam, Mahatma Gandhi's secretary, the guest of honour for the evening session. He spoke about the Gandhian way of living and the means of following the same for the children in ways relevant to them.
 The event began at 10.30 a.m. and ended at 5.30 p.m., successfully planting a smile and plenty of food for thought in the minds of the children who graced the day with their presence and enthusiasm. To conclude, this event was a great success and certainly a great step ahead for AIESEC Chennai.