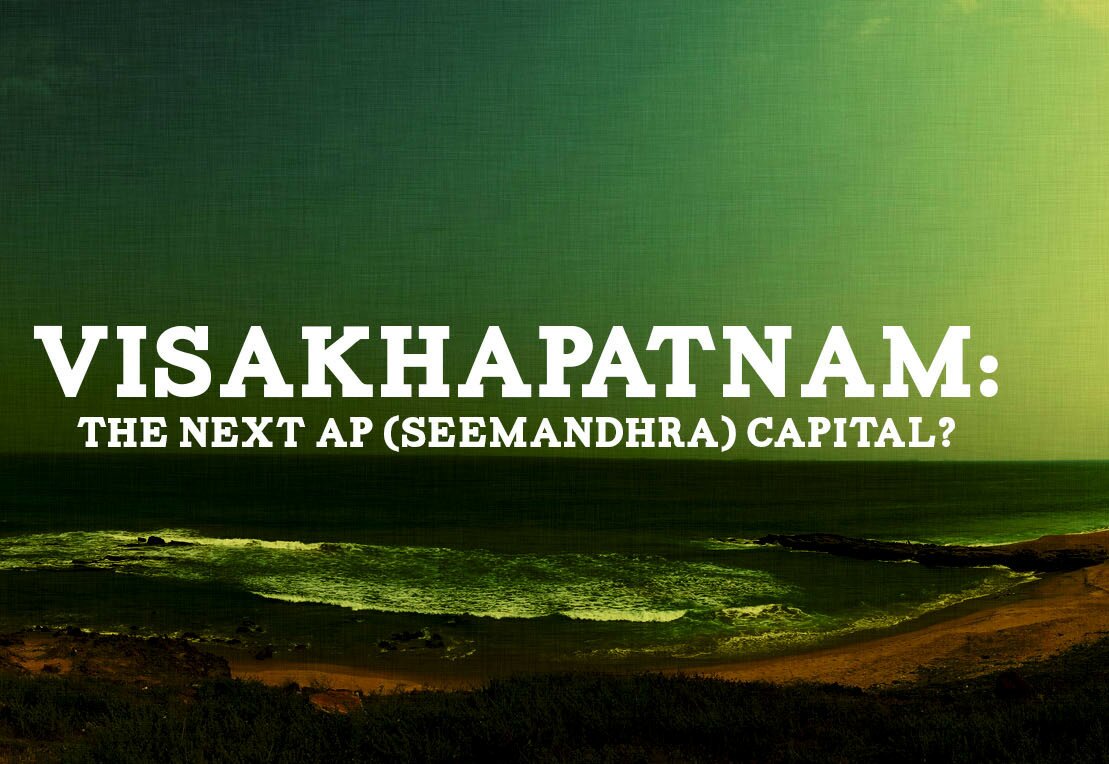 Now that Telangana will finally be carved out of Andhra Pradesh, Seemandhra (FYI: that's what they call Andhra Pradesh minus Telengana) will have to start building a new face for itself, bereft of a lot of things that the regions of Telangana gave it; the most important being the Capital, Hyderabad.
While Hyderabad will be the joint capital for 10 years, post that period, Seemandhra will have to be administered from another city within its borders. Ten years is quite a while for Seemandhra to identify a prospective capital from its cities and work on developing it as one, some would say. But it may not be that easy a task. Let's now consider one of the possible prospective choices for Seemandhra's new capital- Visakhapatnam.
The biggest city in Seemandhra, Visakhapatnam might be an ideal option. With an area of almost 700 square kilometres, Visakhapatnam does not want for size, as compared to the other cities being considered like Ongole and Vijayawada. Well connected with an international airport that functions round the clock since March 2013 and a busy railway station, it also is one of the major ports on the east coast, apart from being a naval base.
Visakhapatnam also has a good economy with the Visakhapatnam port and the Steel Plant which has seen massive expansion. Also growing is an IT industry.
All of this would make it an ideal choice for the new capital it would seem, but not everyone seems to agree. I decided to ask a couple of residents for their views on the issue and the possible consequences. Here's what they had to say:
On infrastructure and traffic:
 "As a resident, I would rather not have it as the Capital of the State since with the "Capital" tag would come with its own share of infrastructural needs and requirements. At the moment, the traffic permits everyone to reach their destination on time. Once it becomes a Capital, security arrangements would mean every time a minister or a senior bureaucrat drives by, the barricades would be up and traffic would come to a halt."
On land grabbing:
 " Vizag is an amalgamation of different cultures and faiths, and there is a lot of harmony. With a capital would come formidable land grabbers and mafia dons, and with them, and end to the peace of the city."
– Prabal Mohanty, Head of Advertising Firm, Access
The Other View:
"Visakhapatnam is a port and a commercial hub having achieved success across a range of industries. No other city in the state could do a better job of creating more jobs, money and returns. It becoming the capital would work excellently for the city itself, and the new state. The silver lining around the division of Andhra is that the rest of the state can now look forward to more funds, investment, and development than before."
– Miss Purobi, IT Professional
As far as creation of jobs is concerned, Miss. Purobi seems to be making a valid point as Visakhapatnam is home to a number of migrants, both from within the state and from outside, owing to the many industries established in and around the city. With a quaint seaside charm to it and a number of tourist attractions, the city is also a picturesque place.
The other prospective choices, as mentioned earlier, in the offing are Ongole and Vijayawada. However, Visakhapatnam is easily the most developed and cosmopolitan of the three.
While only time will tell which city is chosen to administer Seemandhra out of, Visakhapatnam makes a strong case for itself. As of now, the patent for biriyani is still up for grabs!