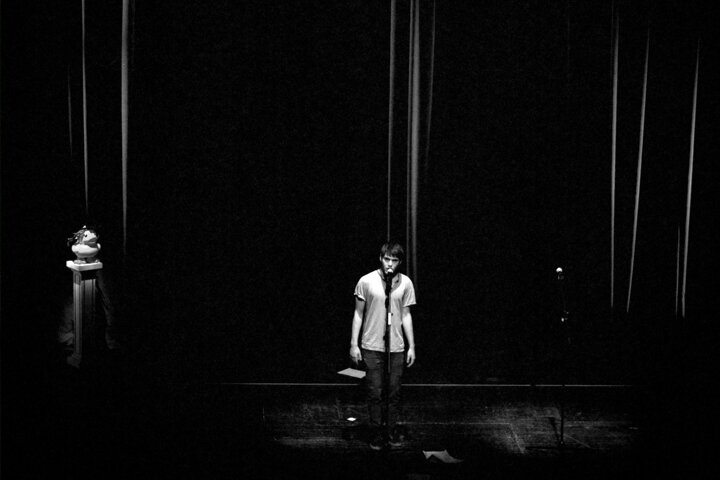 Urban cultures hold a bowl of intriguing ingredients. In India, we have several slices of culture that make up the big pie that is the city. Music, fashion, food, theatre, dance, you name it! But something that started to catch on with India's urban culture is spoken word poetry and it's punchier sibling, 'slam poetry'. If you ever walk into a café where an enthusiastic individual monologues a considerable extent of verses, with accented facial expressions and hand gestures to an audience, you just waked into a slam poetry session.
Spoken word poetry, among many staged performances, is where poetry meets performance. It is basically enacting a poem you wrote, expect it needn't adhere to the routine poem structures that you find on paper. In one of her TED Talks , Sarah Kay, a spoken word poet from New York says, " Spoken word poetry is the art of performance poetry… it involves creating poetry that just doesn't want to sit on paper; that something about it demands it (spoken word poetry) be heard out loud or witnessed in person."
In order to pull off a spoken word poem, you'll need "a heavy use of rhythm, improvisation, free association, rhymes, rich poetic phrases, word play and slang," states The Nelson-Atkins Museum Of Art in Missouri, USA, in their website.
Reminiscent of the 1920s Harlem Renaissance in Harlem, USA, spoken word poetry came up as a form of rebellion among marginalized African –Americans who were subject to racial discrimination. It later caught on with feminists and the queer community as they voiced out their lyrical contempt to unfair conservative social constructs. Spoken word poetry also started taking ground when a recognized group of poets and musicians of the African-American Civil Rights movement called The Last Poets came around in the 1960s; they are said to be the pioneers of Hip Hop and slam poetry. The Last Poets derived their name from the poems of a South African poet named Keorapetse Kgositsile who believed in "writing poetry before guns and battles would take over"; the African American society shared the same sentiments. With much cause to fight for and to express a community's grief, spoken word poetry found its place in urban culture. As of now, there are several clubs in Major American cities that carry on the slam poetry culture.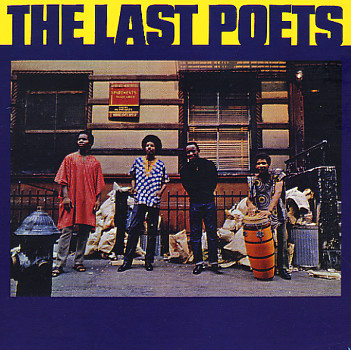 In India, spoken word poetry has started taking ground with several poets and groups coming together to voice out their perspectives of several things. With things like political or social issues, the stuck-up cultural stigmas, poets make their comments on society as we know it. Groups like the Delhi Poetry Slam, Pune Poetry Slam, and the Airplane Poetry Movement (APM), have taken the initiative to promote performance poetry in various cities all over India. Major cities like Delhi, Pune, Mumbai and Bangalore have spoken word poetry programmes open to the public. There are your usual open mic performances, the feisty poetry slams and workshops for those who are new to the subject. Among these, poetry slams bring in the competitive edge to spoken word poetry where poets perform to win the slam. Such poems are performed without props, costumes or music. After such a performance, the poets are judged by the audience with and applause or 'polite silences'.

Spoken word seems to be well received all over. Shantanu Anand, one of the lead organisers of APM – the initiative powered by Campus Diaries, believes so because it is a platform for people a platform to be completely honest about they're thinking and feeling. "From what I've seen, people – particularly college students and young professionals are very receptive to spoken word as an art form, both in terms of performing and listening to it," he adds.
The scope for such a form of creative expression in India embellishes its freedom of speech. Shantanu thinks that people are going to enjoy using spoken word. "I think it has a great scope for growth. And that's because people in our country have a lot to say – they just need a place to say it. There are thousands of creative minds out there, waiting for an opportunity to speak their mind, and I think they're going to enjoy using spoken word as a medium to do that," he said.
This place where "page" meets "stage" is a growing form of expression that is starting to form part of India's urban literary culture. World renowned spoken word poets like Sarah and Phil Kaye, and the USA based rapper-poet George Watsky have performed in Indian cities in the recent past.

But our very own spoken word poets are growing in numbers. Shantanu Anand, Nandhini Verma, Mayank Susngi, Janet Orlene and Priyam Redican are few among the many spoken word poets in this this proliferating pool of poetry-struck youth.