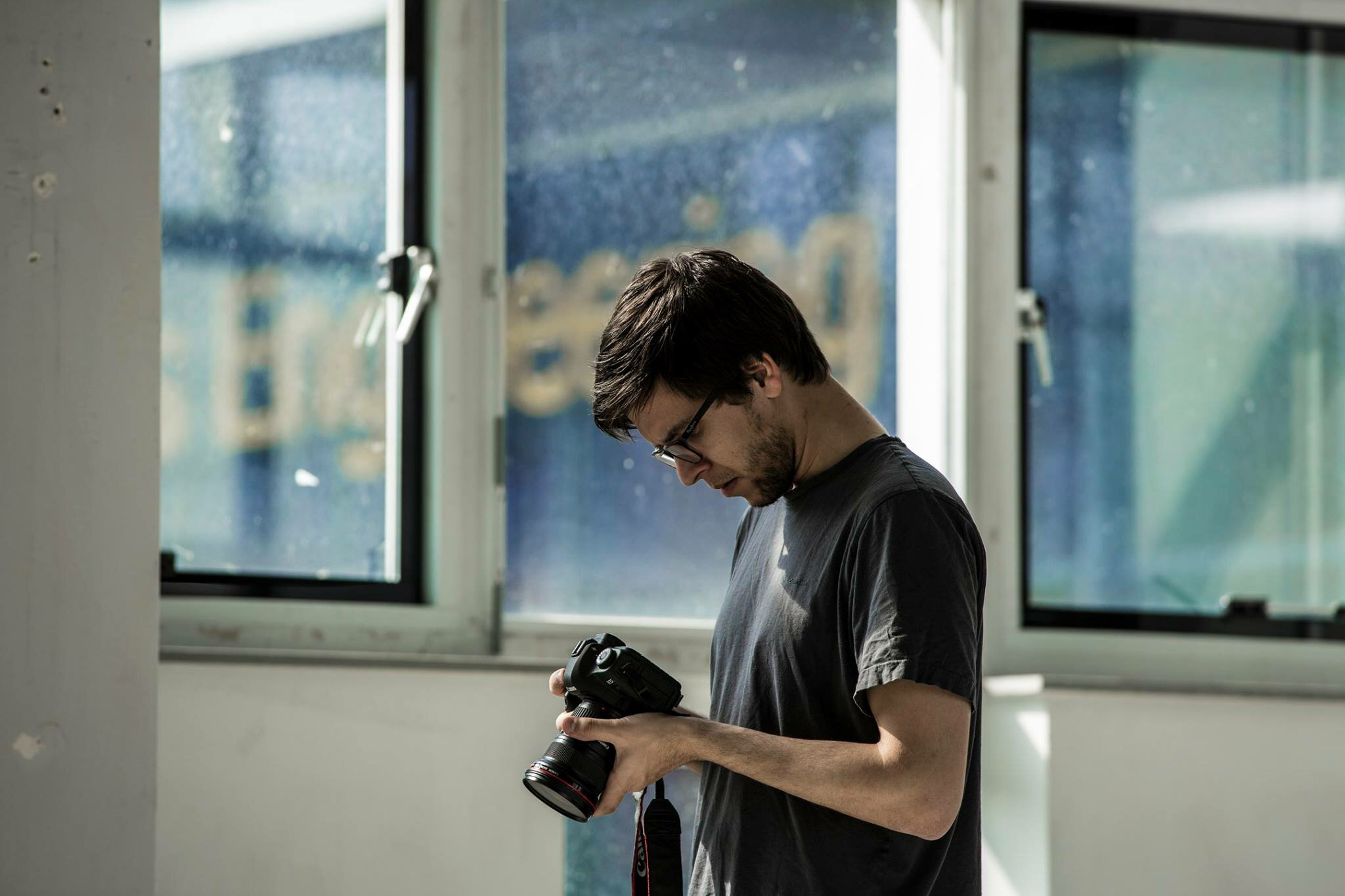 We are really excited to announce the first International short film for dfuse.in shorts – 'The Other Side', the man behind the lens is just intriguing as his creation.
Watch the film here:  http://df5.in/TOSFilm
Here's a short interview with Haider.
Q. Who's Haider Hussain Beig? You are a rocket scientist… and a filmmaker?
A. Haha well technically I'm still not a 'rocket scientist' since I haven't graduated yet. But I'm 23, I've been born and brought up in Delhi to an Indian father and a German mother. I live/work/study in The Netherlands right now. Yes, I do study Aerospace Engineering, but that's more of a 'side-project'. I'm pretty much mainly a filmmaker (with whatever time there is remaining in a day). Also, I haven't made anything of note yet, so I'm not sure how warranted I am to call myself a filmmaker. But whatever, it feels nice to say haha.
Q. What was the idea behind 'The Other Side'? 
A. The Other Side is what I would call my first actual short film. I've made stuff before but it's pretty terrible and this is something I'm actually a little proud of because it's pretty much my baby.
The idea first came to me in April 2013 when I was fed up of not having written anything in a while, so I turned off my phone, put on Tosca Tango Orchestra's 'Ballade 4, Part1' (which happens to be part of the score to one of my favorite films) on repeat, and just started writing. I wanted to stay away from love, that usually is part of most things I write, but by the end of it it ended up being a full on romance driven script. Fuck my life. Though, it's not romance in the conventional sense.
I wanted to create something about a couple sharing a singular metaphysical space where they finally end up finding each other in it. I also, as pretentious as this sounds, think a lot about death and its impact on the self. I don't come across as an 'intense' or 'brooding' person but the topic of death is a big part of the toxic cesspool that is my brain. Also, once you realize, and it happened at a very young age for me, that there probably isn't anything out there in the conventional religious sense, you start looking for answers to a lot of questions within your own self.
I had a feeling it would be a production nightmare since I wanted the characters to be completely alone in vast open spaces, but that surprisingly ended up being pretty easy to shoot. A big part of that was because I shot all of it here in the Netherlands, and it's a whole different world compared to shooting in India.
Q. Rocket science or filmmaking?
A. Filmmaking. Though I will never stop learning about the universe. Though I am very near graduating, and I have no plan of pursuing another degree or working in the field, I have already signed up for a few courses, especially in Astrophysics. In some weird way it really helps with the filmmaking as well. And I can't describe how that makes any sense haha.
Q. Tell us more about the music of 'The Other Side'
A. Ahh… the music is the real show stealer in the film. It really elevates the film to another level all together. It's done by my close friend and former dorm-mate from boarding school, Vaibhav Bhutani. That guy is a motherfucking rockstar. He really liked the first cut of the film and I desperately needed someone to do the music fast since my original score guy, Bhanu Thakur (another fucking rockstar) unfortunately dropped out. Bhutani really saved my ass and delivered most of the tracks within a week. I thought I worked at a frenetic pace but this guy is just something else. Also, I am a huge fan of his work with his own post-rock band Ioish. So it was quite a privilege. In fact there are some places in the film where I completely removed layers of ambient foley sounds that I had recorded, since the music was just so overpowering and doing so much more for the scenes. Also, I'm pretty damn terrible as a sound designer haha.
Here's Frame/Frame's amazing music video directed by Haider:
Q. Do you think we'll shoot space films in space in the future?
A. Yes, definitely. Maybe not in the immediate future. But I sure am hopeful of the commercial aspects of the space industry. Companies like SpaceX and Virgin Galactic are doing NASA's job better than NASA. So it's only a matter of time. I'm definitely going to try and grab the opportunity to be a part of it when it happens.
Q. Do you do wedding videos? 
A. Not exactly professionally, but I did shoot one. It was for my sister's wedding. It was more of a personal thing and a lot of fun since I wasn't 'on the job'. Plus, It was my present to her for her wedding, because I'm a cheap bastard haha.