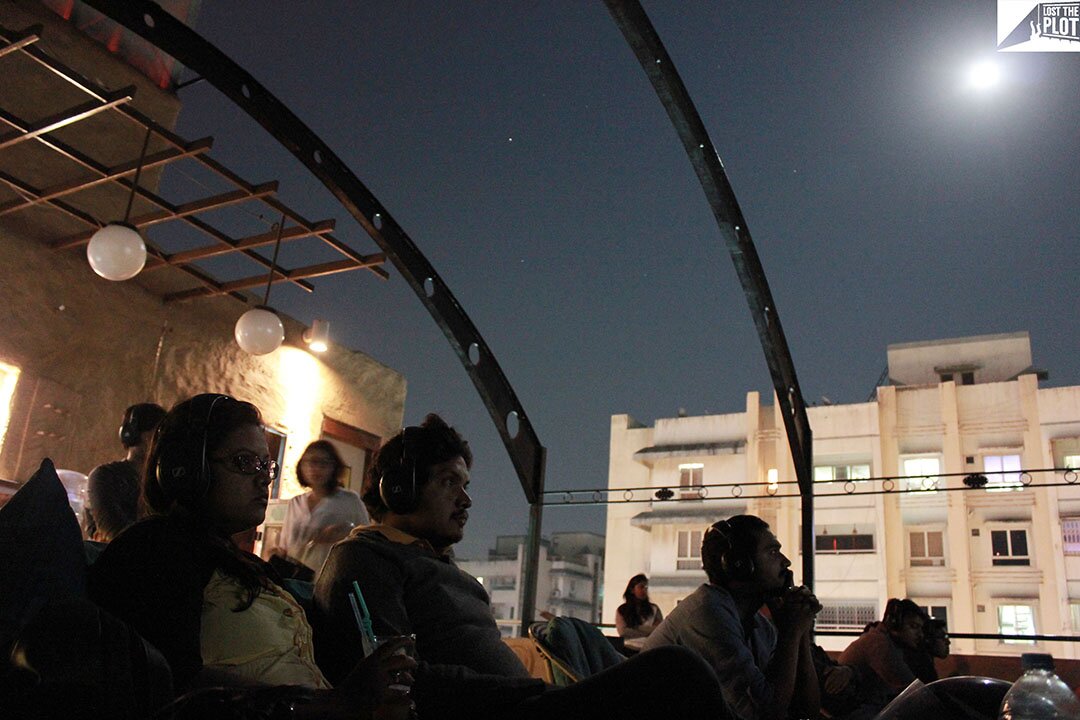 Our friends at Lost the Plot – Pune's first open air theater – hosted Pawan Kumar and his film Lucia on 6th December, 2014 as part of their 'Meet The Director Series'.
Made on a budget of less than a crore, the film raised money through donations – large and small – by Kannada film lovers worldwide. It's amusing to see the names of all these producers, hundreds of them put together, during the film's opening credits. Even during the production stage, Pawan Kumar put up a list of all resources he required for the shooting on the film's website. "Houses, cars, furniture, husbands…  whatever could be given out for free, people donated!" he said.
For his next movie, Pawan is asking the donors to invest in the production house rather than the film. "That ways we can create an ecosystem that can continuously fund such indie films" feels Pawan. He has already arranged most of the required money for C10H14N2, which is budgeted at Rs.3 crore. Post that film, he is all set to direct the Hindi remake of Lucia being produced by Fox Star Studios.
P.S. – Do visit the website of C10H14N2 at http://www.c10h14n2thefilm.com/ if you wish to support its crowdfunding process.
Nishtha Jain's Gulabi Gang (here's our review) is going to be screened on the 17th of December 2014. Do go watch it if you can.
With inputs and Photos from Lost The Plot