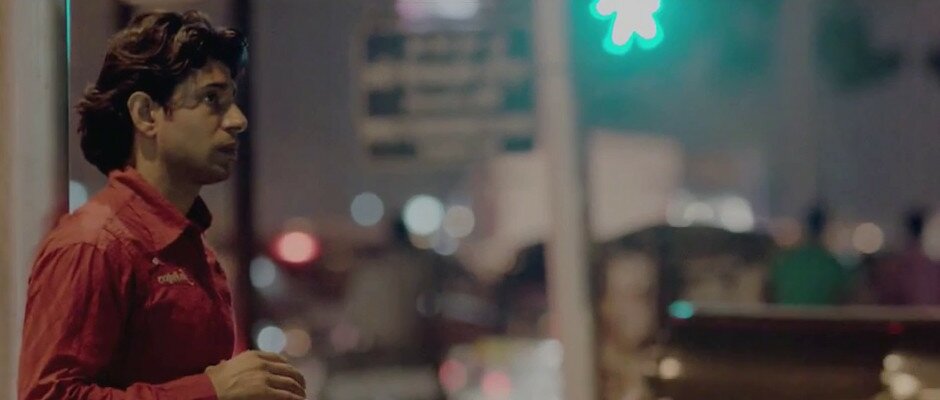 [box type="info" size="large" style="rounded" border="full"]This review contains spoilers.  Spoilers spoil the film sometimes.[/box]
Bombay Talkies is the much awaited anthology film that aims to celebrate Indian cinema cause you know it's the 100th year of Indian cinema. With 25 minutes for each segment, the film puts Karan Johar in a mix with directors like Dibakar Banerjee, Zoya Akhtar and Anurag Kashyap , which is interesting.
Karan Johar's bit (Ajeeb Dastaan Hain Ye), has a nice concept following a married couple with marital discord. How unusual of Karan, no? Obviously, it is! Because this time, Karan throws in a homosexual angle to it. (Kantaben anyone?)
Jokes apart, it's very interesting to note that a mainstream filmmaker like Karan Johar is dealing with homosexuality with a sort-of-realistic-though-extremely-skewed portrayal of the same. Unfortunately it just isn't enough. The amount of problems I had with his bit took me an entire can of Fanta to get over. Spoilers ahead. Deal with them.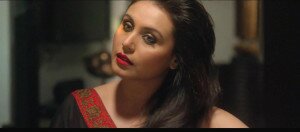 So, Mr. Johar would want us to believe that listening to an old Bollywood song by a beggar kid in a train station makes you aware of your sexuality? Or that Savita Bhabhi is actually an associate editor in a gossip paper. Oh wait that was Rani Mukherji. Or that you end up forgetting your wallet when you want to hear your favourite beggar kid sing your favourite song. I could just go on and on.
His work doesn't go in vain; he is brave in what he tries to do. Saqib Saleem, who was so brilliant in Mere dad ki Maruti is brilliant here too, Randeep Hooda is kinda weird though. This is far superior to the rest of his exceedingly crappy body of work but then again I think it's kind of shitty that he is from a film family and has a whole heritage thingy. Something Dibakar and Anurag don't have.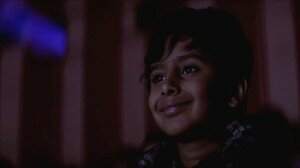 But Zoya does. And she doesn't let it show one bit. And with that you get a rather beautifully flowing film about a kid and his dreams. Her film Sheila ki Jawaani has Katrina Kaif in it and ignoring her is up to you. You can do with or without her. But the character that she portrays in the kid's mind is what's important and that's why Katrina Kaif for the first time in her life becomes relevant. Ms. Akthar excels at bringing out the narrative; it's not one bit pretentious and doesn't aim to do much but the way she does it is brilliant.
Dibakar Banerjee's film Star is based on a story by Satyajit Ray; Patol Babu, Film Star. You may have read it in school; it does find itself being part of syllabi here and there. The film stars every under-dog's poster boy Nawazuddin Siddiqui who plays a failed actor struggling to make a living after his father's death. In a turn of events he ends up being an extra on the sets of a film whose director seems to be Reema Kagti's rather annoying voice.  The film is beautiful in every way I could imagine. The magic the camera does to put the character perfectly into perspective is immaculate, Nikos Andritsakis is the man that makes it possible. Banerjee pays homage to Ray not only through the background music but by following the use of non actors.
And there is Anurag Kashyap's Murabba which is the best written film out of the lot. The story is rustic and the realism in the narrative is what got me in with this one. The story is that of a man from Allahabad who comes to Mumbai to fulfill his ailing father's last wish. It's got Kashyap written all over it and yet it is not a typical Kashyap film. Yes it doesn't live up to the hype but then again; there had to be a middle ground for all of these films to sync with each other. So where Karan had to get away from his comfort zone, Kashyap had to tone down.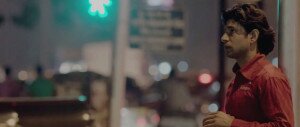 And that's an important point. The film is seamless apart from the obvious black screens in between the stories. While maintaining their individual styles the filmmakers and technicians have tried to keep things cohesive. There is no bridge between the stories -as seen in a similar film like Kerala Café– the only connecting theme is Indian cinema. Be it a song in one or  fandom in another. The movie kind of does what it set out to do. Shows how our cinema is relevant to us. And why we must celebrate it.
Do watch it. It's different but at the same time it's the same.
But do not watch the stupidity that follows  the last part, no matter what; trust me you aren't ready for that shit yet.