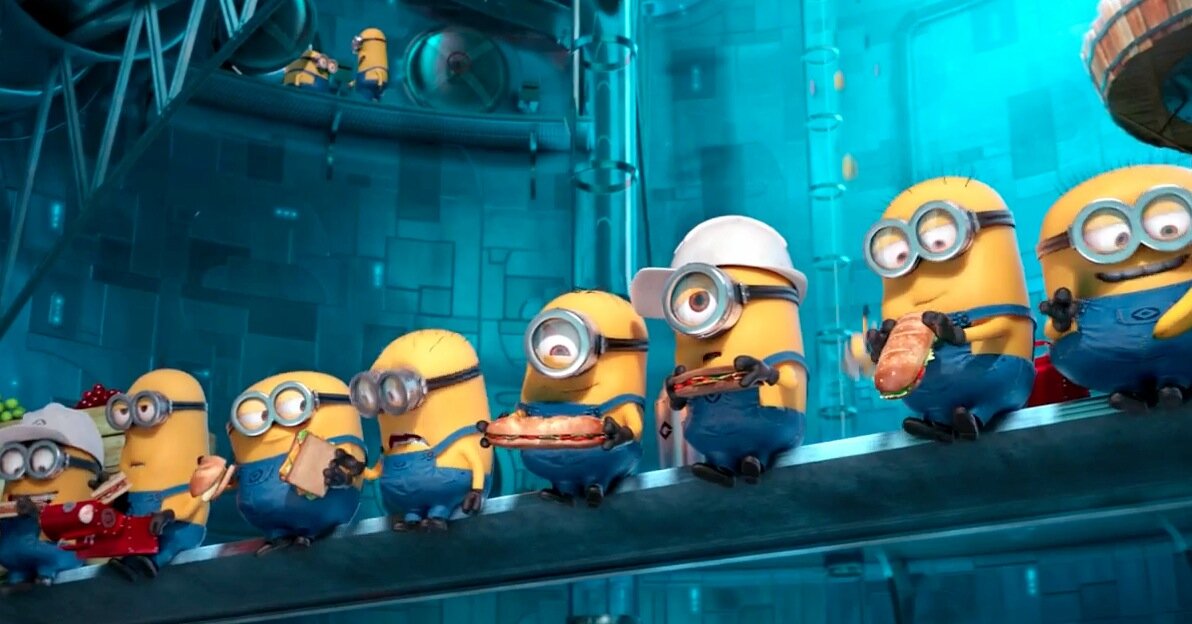 Despicable Me 2 starts off from where its predecessor left off. Gru (voiced by Steve Carell), the super villain who had managed to steal the moon in the first movie, now leads a changed life with his three adopted daughters, attending princess themed parties with them and kissing them goodnight each night. His minions too, who are pretty much capable of pulling off anything, have been set to the task of making jam which has a new flavor. While leading this seemingly ordinary life, Dru is suddenly kidnapped by an AVP (Anti Villain League) agent, Lucy (voiced by Kristen Wiig) and taken to the headquarters to help them solve a case where a secret laboratory has been stolen using a giant magnet from somewhere near the Arctic Circle. Though Dru refuses initially, he is forced to reconsider his decision when his scientist friend leaves him saying that he missed being 'evil' and the jam made by the minions turns out to be disgusting.
Unlike the humor in the first film which catered to both children and adults, the humor in this installment is aimed mainly at the younger crowd. All the voice overs have been brilliantly done and the main cast has remained more or less unchanged from the first installment. However, some interesting voices which have joined the cast in this sequel include Benjamin Bratt as the Mexican restaurant owner Eduardo Perez, and Moises Arias as Edward's charming son, Antonio. Both do well in their respective appearances. Carell, meanwhile, is splendid as Dru. Agnes, the youngest child, voiced by Elsie Fisher manages to retain her position as one of the cutest and most endearing animated characters of all time.
The yellow minions provide a hearty laugh in this film as well, which leaves the audience waiting for the upcoming film called The Minions, which is set for release in December 2014. Apart from that, the script lacks lustre, and falls a few meters short of the standards which had been set by the initial Despicable Me. The animation is wonderful, but viewing it in 3D adds no special feel to the movie. I'd have probably enjoyed it more had it been in 2D. Some of the dialogues have been really well written, and have been delivered with even better timing.
Overall, Despicable Me 2 isn't amongst the finest animated movies that I have come across, but it provides for an hour and a half of entertainment with friends and family alike.