Kai Po Che is that very rare case when the movie adaptation of a book is a hell lot better than the book itself. The book in question is, 'Three Mistakes of My Life' written by India's self-appointed voice-of-the-youth, Chetan Bhagat (who has also co-written the screenplay).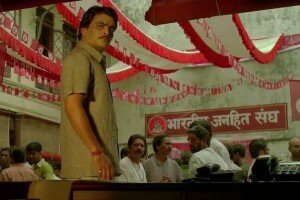 Director Abhishek Kapoor weaves a beautiful and believable bromance between the three protagonists Govind, Ishaan and Omi played very convincingly by Raj Kumar Yadav, Sushant Singh Rajput and Amit Sadh. The movie does divert from the book; there are differences. Then again, it's a Chetan Bhagat book. Who cares? Mr. Bhagat himself has gone on record saying this film is better than his book. That is probably the only time I've ever agreed with him on anything.
The film is set in the year 2000, in a middle class neighbourhood in Ahmedabad. Our protagonists are three childhood friends who set up a sports shop-cum-cricket academy-cum tuition centre in their neighbourhood. Things are looking up for the protagonists, when a series of unfortunate events change everything including their friendship. The happenings of the film revolve around real life incidents but the makers of the film play it very safe and try not to offend anyone, cause you know just about anybody can be offended by something in some film today.The narrative structure is simple and yet the pace at which the story unfolds is just about perfect. It imbibes what I think is a very nice Gujrati flavour (and phrases) to the whole process without any gross generalisations and stereotypes. It is easy to make a shitty movie out of a good book. But to take a rather weak-in-content book and turn it into a well written and well-directed film is commendable.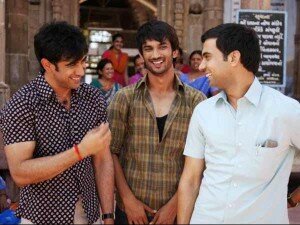 It was reported that big Bollywood stars had turned the film down…I think that's what worked in favour of making this film so good. The cast is fresh and a lot more believable than any of your other Bollywood actors. The sense of realism that they bring on board just reinforces the audience's belief while watching this film. You have probably seen these guys on TV or in other movies but the amount you could relate to them is far greater than you could relate to the same character played by a big Bollywood actor. And Amrita Puri as Govind's girlfriend (and Ishaan's sister), Vidya does a great job playing the sole female character amongst all of this overt male bonding.Manav Kaul (director of Hansa) does well playing Bittu Mama although he seems a little less Gujrati than the other actors in the film.
Cinematographer Anay Goswami is the man behind the camera and he has shot the film with great panache; the narrow rustic lanes of old Ahmedabad come alive bathed in a feeling of nostalgia to add to the audience's viewing pleasure. And then there's Amit Trivedi's Manjha, that song will be stuck in your head no matter what you do and that's probably a good thing.
Abhishek Kapoor deserves credit for taking risk in changing a major plot point of the book to make it a much different plot point in the movie; does it work? Yes it does. The movie could have obviously ended with a more fleshed out climax but then again I am sure the director has his reasons. In all Kai Po Che is Bahu Saaru Che!