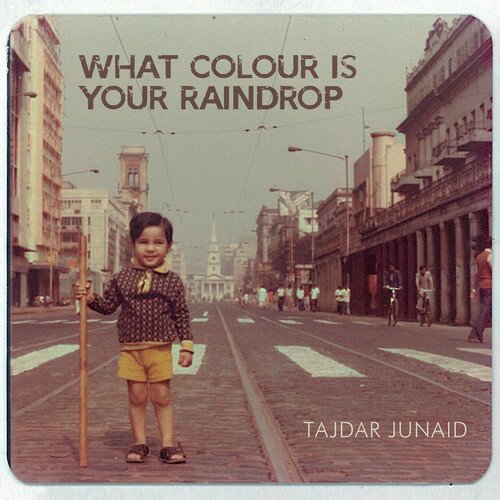 Tajdar Junaid,  is a multi-instrumentalist, singer, songwriter, composer and producer from Calcutta and What Colour Is Your Raindrop is his debut album featuring 18 musicians from across the globe.
The song featured above is called Though I Know. One of our favourites from the album (and it's a free download on SoundCloud).
This is the description of the album from his website:
What Colour Is Your Raindrop is a personal photograph of all the sights and sounds that have shaped him. From the gaps between notes of Erik Satie to the wail of Albert King, from the serenity of Ustad Ali Akbar Khan to the innocence of Iranian cinema, this debut album is his journey through all of them.
Taj has been a part of soundtracks for numerous award winning films such as Memories in March, Autograph, Iti Mrinalini, Waiting City amongst others. His past collaborations and performances include Amyt Datta, Blackstratblues, NZ songwriter Greg Johnson, Karsh Kale, folk singer Moushumi Bhowmik, Fred White from Acoustic Alchemy, Anusheh Anadil.
Six out of ten songs from the album are available to stream on SoundCloud, though we recommend you buy the album from OKListen!, Amazon, iTunes or CDBABY. It is that good. And it's just a hundred bucks (on OK!Listen). But if you believe in freeloading; Taj intends to release the entire album for free on his website on 31st August.
Here are some of the tracks from the album.