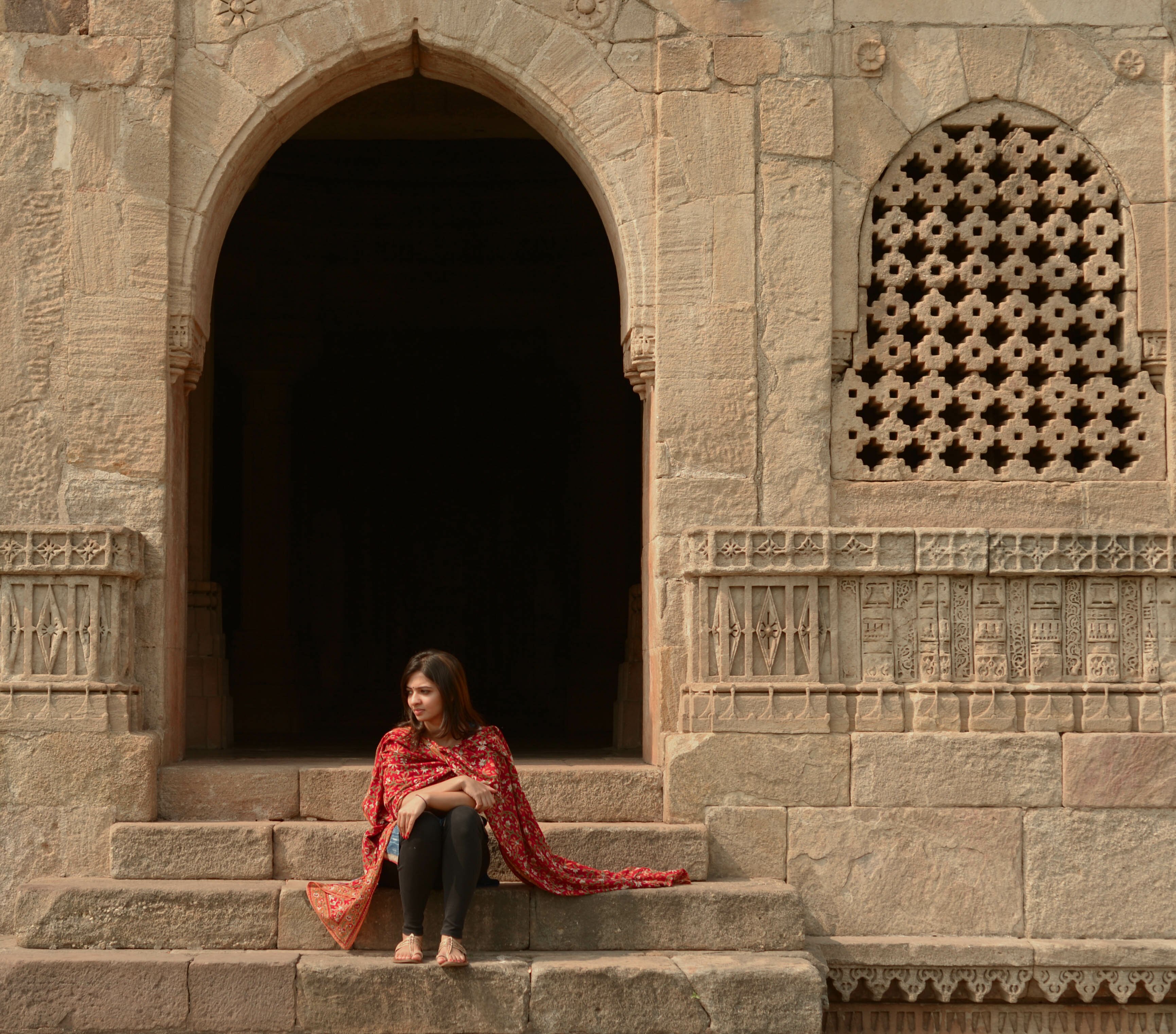 Three days. Three majestic places. A girl showing me around Baroda in a red dupatta.
Laxmi Vilas Palace. Champaner. Jama Masjid.
Things to do when you get to these places:
Sit.
Stare.
Awe.
There's something about places like these that make you wish you were born in a different time. Add a flock of pigeons flying in slow motion, and nothing would have seemed more surreal.