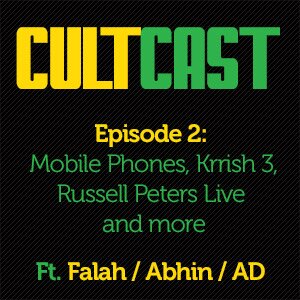 Dfuse.in CultCast Episode 2: Mobile Phones, Krrish 3, Russell Peters Live and more by Dfusedotin on Mixcloud
And we ended up doing another episode. Joining us on this one is Abhin Shetty. Abhin went to school with Falah and me though he was a grade senior to the both of us. He's an active quizzer and an overall nice guy.
We changed the format a bit. We spoke about some recent happenings (like Krrish 3, the Russell Peters show ) and then we moved onto banter about mobile phones. Oh and to help better with the stuff here's two awesome links discussing how films could be affected by adding a phone to the scheme of things:
23 Famous Movie Plots Easily Solved by Text Messages
If all movies had Cell Phones
Do subscribe and let us know what you think of it on [email protected] or in the comments below.