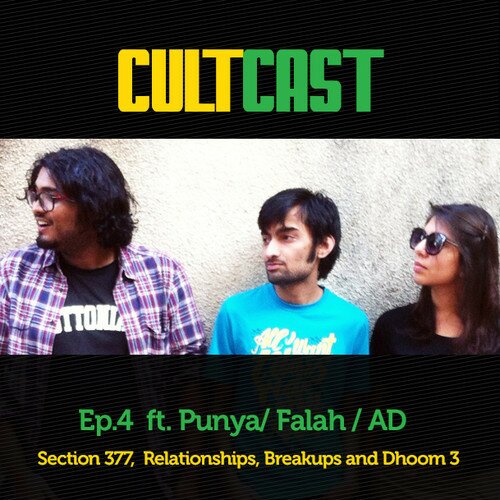 It's been a while since we did our last CultCast episode. Punya joined us for this episode and that changed a lot of things that people have complained about in the past. We have been accused of being sexist and lame but with Punya on board we'll probably just be lame.
This is undoubtedly one of our more serious episodes- the contents are not all that easy to digest and obviously some bits were edited out since we don't intend on hurting anybody by making this personal.
Do let us know what you think of it and we'll be back with episode 5 soon.
Oh and use headphones and turn up the volume- SoundCloud does something to our levels…