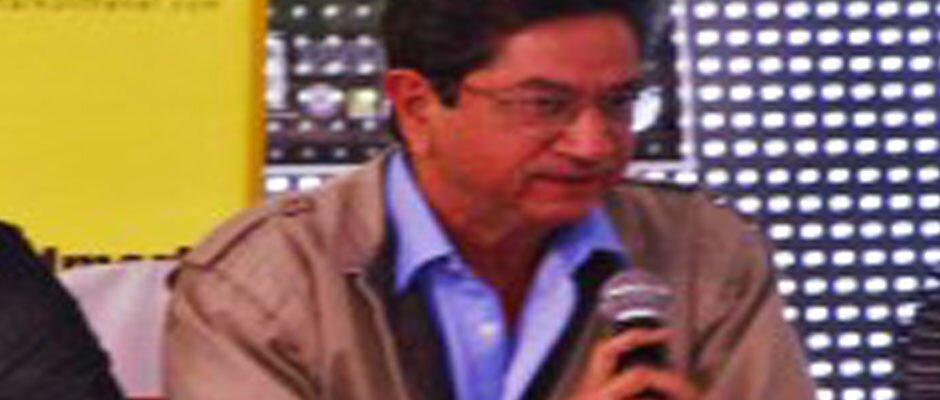 A writer of fabulous short stories and the creator of the Timpa comic series, Jhangir Kerawala now even has a novel in his kitty. Here, he talks to us about his book JFK and gives us an insight to his writing process amongst much more.
Lipi Mehta: To start with, JFK seems like a very interesting read. The synopsis is enough to make the reader pick it off of a shelf. Tell us how the idea came across in your head.
Jhangir Kerawala: Child abuse, and I don't mean child labour, is a taboo subject in India. Considering India heads the list worldwide, it is a bit sad. If one reads the statistics which say that a great percentage of our children face such situations, the problem begs to be addressed. Even after the ghastly incident at Nithari, we seem to have forgotten all about it. I try to stress this issue in my story as I believe that only when we keep discussing it will we have taken the first step to controlling this evil.
LM:  Tell us a little about the characters in JFK. At the end of the book, do you think that the reader will be able to connect with them?
JK: Jatin, the main guy, is the average Bengali gentleman. A lot of dreams, but little achieved. He takes the plunge to be an entrepreneur, but finds out the hard way that life can be challenging if you take one too many risk. Manish is his friend who gets murdered. A person may look cool and in command of himself, but what goes on inside his head is something totally different. Montu, another friend, is a jovial and lovable person on the outside but again, quite something else when the chips are down. He reacts as a deceiving person, to the extent of blackmailing his own friend, when he was down and out. Yet he shows true courage when the circumstances demand him to. Each of the above characters is a simple person who we come in contact with in our everyday lives. There are no special features and no special qualities in them. But what appears to be a set characteristic, is never so set, and one is constantly surprised as to the true colours of close associates. So, the readers will find it easy to connect with them.
LM:  Tell us about an incident about the process of writing JFK that very few people know about. 
JK: A good friend of mine passed away some time back – an honest, hard working man whose only extravagance in his controlled life was his love for cricket. I knew his financial health was good. So I was extremely surprised when within days of his death, his wife complained to me that he had left behind no money. I helped in searching for some documents or evidence as to where the money could be lying. We found nothing! This episode was the genesis of the start of the book.
LM: Your short story Hot Masala has previously been published in Urban Shots Crossroads. That story too, as a twist at the end, an element that will make the reader unknowingly smile. Can you tell us a little about that story came about?
JK: I like the quality of surprises in everyday life… particularly the surprises we get because of the characteristics of a person. That story too tells a tale of an honest but unemployed man who gives in to the lure of easy money. We live with such scenarios all the time, so I simply bring them forward, in view of the reader.
LM: You are the man behind the Timpa series of comics and in your writing, a strong influence of the spirit of adventure, the spirit of thrill is visible. Would you say that this is true?
JK: Since Timpa is an adventure series it is but natural that I utilize that feature completely. Otherwise I also like the elements of surprise, the element of the supernatural and that of humour. You'll find these elements, in different proportions in all my stories.
LM:  Can you tell us a little more about Timpa? Did you start this series because you thought that India needed its own Tintin or because you wanted to pay a tribute to Hergé's Tintin comics?
I loved the effort behind the making of Tintin and the non-stop thrills the series provided. At that time (1984), just one of our Indian comics maintained any standard. I wanted to bring out something that showed great skill, hard work and imagination. I believe my artists achieved that. Our success was reflected when Hergé's personal physician visited us at Kolkata just to say, "I've seen many imitations of Tintin in Europe, but your efforts are more original and complete."
LM:  What are your views on the presence of comics or the influence of comics in India? According to you, what more needs to be done?
JK: With the advent of Comic Con India, we have already achieved a great deal in a very short time. Artists who were languishing with lukewarm responses to their creativity in classic illustrations, now are being able to show what they were capable of. The variety and the high standards of illustrations and printing I saw at the last Comic Con Express encourages me to think that we can look forward to a complete revolution in this field. All thanks to Comic Con India.
LM: When you are writing, would it be okay to say that you already have the beginning, middle and end in your head or do things considerably change as you write?
JK: Unfortunately, NO! I'm sure the right approach would be the above, but I'm still to adhere myself to it.
LM: What do you expect the readers to take away from your writing except from just the essence of your plot?
JK: My writings are not the works of literature, but neither were James Hadley Chase's or Alistair Maclean's. What they provided were great stories with vivid characters and an easy writing style. My readers could look forward to such a recipe.
LM: And finally, what else are you working on right now? What can we see from you in the future?
JK: I have recently completed the draft of my next book. It is a historic novel and very, very close to my heart. Beyond that I will refrain from disclosing further.
__________________________________________________________________
Photograph by Anurag Banerjee