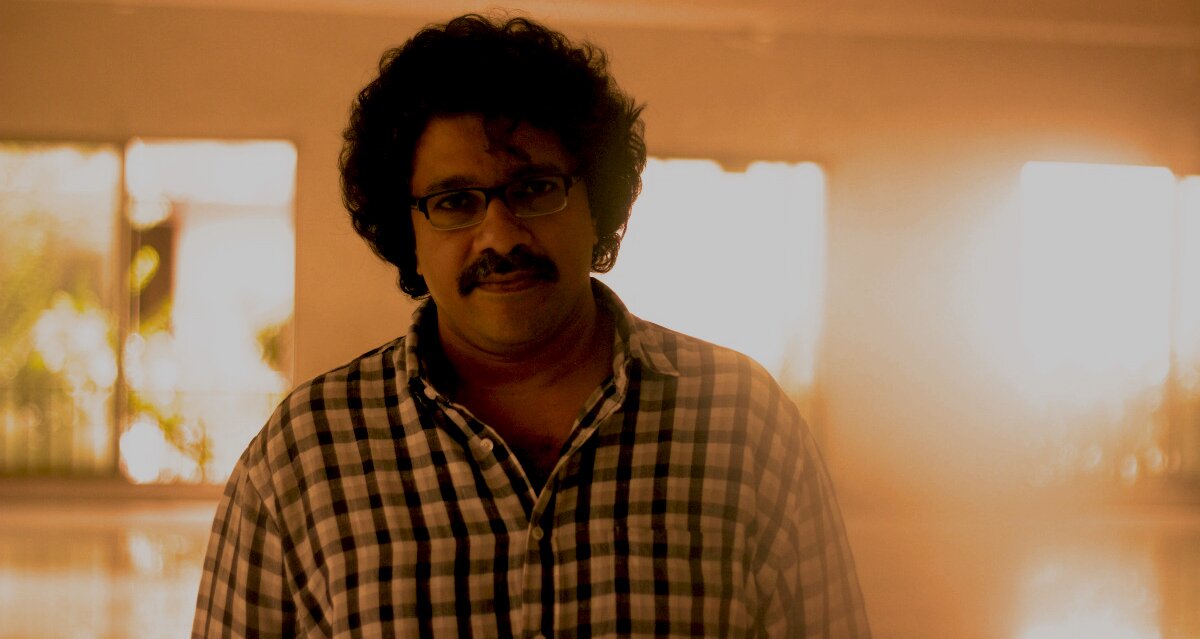 He's the man behind Naseeruddin Shah-starrer The Blueberry Hunt and has been in the talks for a long time now. Falah Faisal talks to Anup Kurian about his first film, his choices of cast and crew and finally, about his film that's slated to release this month. 
Falah Faisal: It's been 6 years since your last film, Manasarovar. Where have you been? You have carried forward much of the same crew as your last film; so, what has changed?
Anup Kurian: In the last six years I lived in many US/Canadian cities, traveled all over India, did jobs ranging from $10 an hour – selling cakes all over Ontario – to $100 an hour – as  an e-commerce engineer. I also read a lot.
Manasarovar was my third script. TBH (The Blueberry Hunt) is my sixth script. Out of six scripts, two went into production. To get the right story to convince an actor of Naseeruddin Shah's calibre takes time. A feature takes two years of one's life – so the film has to be worth the time and energy you put in.
When we made Manasarovar, it was everyone's first film (except for the actors) – DOP Viswamangal, Sound Designer Gissy Michael, Editor Unni Vijayan were classmates at FTII, Pune. We had a 16mm camera which was bought from eBay to shoot it (later, we sold the camera to complete post-production). Other than the FTII exercises, I had not even been to a film shoot.
When we made TBH, Gissy, Mangal and Unni had many feature films behind them and were more accomplished in their craft. I was a little behind because it was only my second feature.
Fashion designer Sarah Eapen debuts as stylist on this movie. The same with Paresh Kamath and Naresh Kamath who composed the background score and theme music, it is the first feature for lyricist Murali Bandaru, music director Dheena Dayalan and singer Kirti Killedar.
Our stunts have been handled by the legendary South Indian stunt master Thyagarajan. He has done stunts for more than 600 films till date and started his career in cinema even before I was born.
FF: I understand that the film was made on a small budget and pre-production cost was nil. How was that? How did it feel to not have any studio pressure?
AK: We are a lean and mean film-making unit. I believe in spending money only on what is seen on the screen. Everything else is luxury and is debated.Both Manasarovar and The Blueberry Hunt are made on profit-sharing basis. If I were paying the regular rates to cast and crew, TBH would have cost me Rs. 2 crores or above.Studios/production houses have their own pluses and minuses. Their network and resources can help. At the same time, their perspective on how the story should have been told might not have matched with mine.
FF: The film was shot in Vagamon, the town you grew up in. How much did knowing your environment help in making this movie?
 AK: I grew up near Kottayam, Kerala. But we had this summer house in Vagamon for 20 years and I have spent a lot of vacations in that property. Even in Manasarovar there are scenes shot in Vagamon. Without Vagamon, there would have been no TBH.
 FF: In the film, Colonel's grows a high-potency variant of marijuana – the Blueberry Skunk. What have been your influences and what research has gone into developing it?
 There are many high-potency variants which can be cultivated in green houses and the Blueberry Skunk is one of those. There is a Kerala variant called 'Neela Chadayan', which roughly translates to 'The Blue Curly'. I envisioned Blueberry Skunk as a refined, bio-engineered version of 'Neela Chadayan'.
FF: Was it tough convincing any of the cast to do their roles because of the subject the film deals with?
 AK: No, not at all. The film is about a farmer who grows marijuana as his crop. Naseeruddin Shah has a very liberal outlook and is someone who is least-bothered about his image. I would say that it was the same with others.
 FF: You have developed a graphic novel along with the film, which I think looks brilliant and is a first in India. How did that come about?
 AK: The title sequence of TBH (which I feel is innovative) is prepared by Baburajan, a friend of ours and a noted illustrator in Kerala. The frames Babu came up with urged me to make a graphic novel.
Also, I follow graphic novels. I showed the screenplay to Babu, made him visit the set for a few days during the shoot, showed him around the location, explained the scenes and later showed him the trailer of the film. I did not show him the entire film since I wanted the graphic novel to stand on its own two feet. We tweaked the story for the graphic novel format. There are elements from the film which are not in the graphic novel and vice versa. It will be out in bookstores by November, most probably.
FF: You aren't marketing the film in a conventional manner. Tell me something about your marketing strategy.
AK: Marketing films in India uses the Bulgarian strategy – if you have a problem, throw money at it. If the problem persists, throw more money at it.We run Google Adwords and Facebook ads to attract and retain viewers. Our in-stream ads on YouTube are getting a CTR of 9% – probably a record – since it is usually less than 1%.We also use all the traditional media outlets available to film marketing – our standees and backlit posters have been in malls/theaters across the country for the last 4 weeks. Our songs are played in BIG FM and we have TV promos on major channels.
 FF: While shooting, do you prefer the film or the digital medium?
AK: Both. Depends on what you are shooting. But do not get into the digital platform just because it is cheaper – the major cost of any feature film is the number of days of shoot and the payment of the cast and the crew.
FF: A lot of Indian films in the last couple of years such as Peepli Live, Dhobi Ghat, I Am etc. have featured pot-smoking, how does your film treat it differently?
 AK: Well, for that, you'll just have to wait and watch!
 FF: Your advice to budding film-makers in the country?
AK: Make films where you know only you can tell that story.