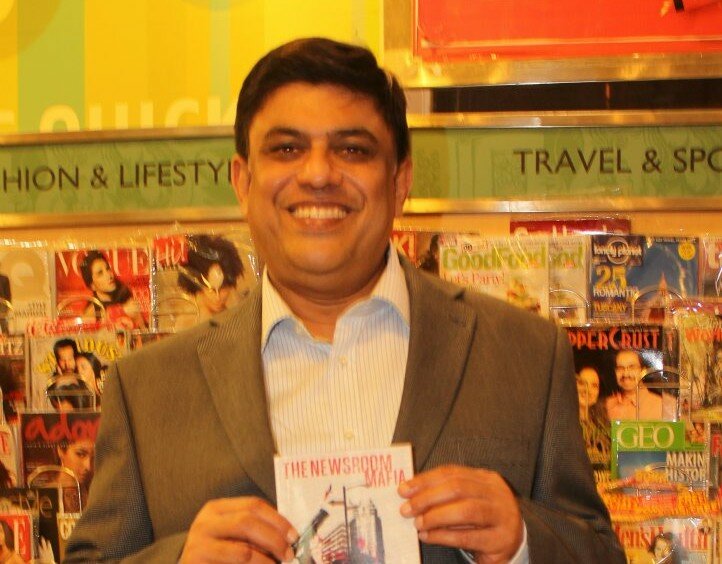 You might have read his columns in The Times of India, Outlook, The Free Press Journal or The Financial Express. We are sure you have come across his writing if you are a reader of TOI's 'The Speaking Tree'. Here we have the man himself – Mr. Oswald Pereira talking about his new book and other interests in this interview with author-publisher Ahmed Faiyaz.
Ahmed Faiyaz: To begin with, tell us when, where and how did you begin writing stories?
Oswald Pereira: I began writing at an early age. In school in Thane, where I hail from, and in college in Mumbai my essays were read out by the teacher in English class; they were real and imaginary stories. I didn't complete my post-graduation in Economics, because I got so obsessed with writing that I thought that it didn't make sense to go on studying. I then wrote two novels. The first called An Abortive Life had a young promiscuous girl as the central character with an oppressive alcoholic father. An editor at Jaico Books liked the novel. But the chief editor rejected it. I then wrote my second novel, The Pastor. It was about a celibate Catholic priest who falls in love with an attractive but flirtatious girl who he can't marry because that would mean giving up priesthood, which he was not willing to do.
I didn't even show this book to a publisher as by then I got busy with a job and felt that writing was a rich person's pastime. When I became a journalist, I was happy writing stories in Mumbai for newspapers, The Free Press Journal and The Times of India. Seeing my byline on the front page, gave me such a high that I considered my two unpublished works as not worth caring for.
AF: How long did it take for you to write The Newsroom Mafia? Any anxiety now, considering that this is based on the underworld?
OP: It took me a year to write The Newsroom Mafia. I wrote five days a week for four to five hours a day. I have no anxiety about the book being based on the underworld. The underworld doesn't kill people indiscriminately or whimsically.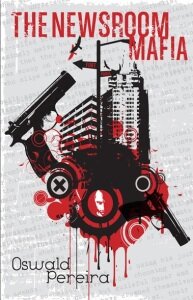 AF: Oscar, Donald and Narayan Swamy, are all well-etched characters in your book with good and bad qualities. Are these based on people you've met and you've known in your career as a journalist?
OP: This is a rather tough question. I'll answer it as truthfully as I can. Like Oscar, as a journalist I too was obsessed with news scoops. I would go to any length to get a story, including entering the den of the underworld and sharing a drink with them. Once on a date with my girl friend (now my wife) at a restaurant in Churchgate, Mumbai, members of a top gang walked in, sat at a table and seeing me, came up and shook hands with me. They looked tough and dangerous, and my girl friend was scared that I knew such characters. I had to explain that in the crime beat, it was essential to know such guys.
I also had good rapport with top police officers including city police commissioners, who would invite me to their homes, especially when the lady of the house was not at home, to get drunk!
I won't deny that the characters could be based on people that I've met and known as a journalist. But the story is a figment of my imagination. It's pure fiction.
AF: Do you believe that The Newsroom Mafia can be made into a film someday?
OP: Yes, absolutely. The book is a film crying to be made, as one newspaper has said. It is a racy thriller that you can't put down and it can be turned into a great screenplay.
AF: Looking back, if given a choice, would you change any part of the novel or frame it differently?
OP: No. I love the novel as it is.
AF: Certain books usually leave an everlasting print in our memory. Which books have had the most influence on you and your writing? What is your favorite genre when it comes to reading; and writing?
You won't believe this. But I've been greatly influenced by the classics in my writing, though The Newsroom Mafia is a mass-market paperback. Charles Dickens' Oliver Twist, The Pickwick Papers and Great Expectations; Jane Austen's Pride and Prejudice and Emma; Henry Fielding's Tom Jones; Emily Bronte's Wuthering Heights; Thomas Hardy's Far from the Madding Crowd, to name a few, is a staple that I grew up with.
But I also love Dan Brown, John Grisham, Paulo Coelho, and Stephen King. Salman Rushdie is quite fascinating. I especially liked Midnight's Children and even The Enchantress of Florence. Life of Pi by Yann Martel is one of the most imaginative books I've read. The Kite Runner by Khaled Hosseini and The Glass Palace by Amitav Ghosh are unforgettable.
I can't point to a specific genre that I like to read, though in recent years I've become partial to authors like Robert Harris. His thriller, The Ghost, about a professional ghost writer who is assigned to write the memoirs of Britain's former prime minister (shades of Tony Blair) and ends up in a death trap, is a great, compelling read. Then I would place Gregory David Robert's Shantaram in a league of its own, because it's unlike a conventional thriller or crime fiction. It's difficult to distinguish the boundaries between fiction and reality in his novel. I love thrillers, though. My next book might even be one!
AF: Any thrillers you've read in the recent past? What did you think of them?
OP: I'm a bit behind my reading these days, entangled as I was with my own book and evaluating scores of manuscripts for a literary agent. There are so many talented young writers raring to go. The Lost Symbol by Dan Brown is a thriller that I enjoyed, though I'd prefer his other books The Da Vinci Code and Angels & Demons.
 AF: What is it that you like doing the most, apart from writing?
OP: After writing, singing old Hindi film songs is what I enjoy doing the most. I have a music teacher coming home twice a week to fine-tune my singing and sense of rhythm.
AF: Your advice to budding writers would be?
OP: My advice would be to continue writing despite rejections. Every writer has her/his day.