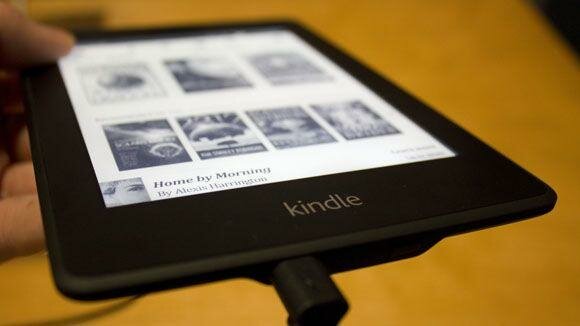 With so many amazing tablets on the market, it has become almost impossible to justify the need to buy an e-reader. However, having a standalone device that has been designed to do one specific task, I say the Paperwhite is a device you should definitely consider!
If Apple were to release this year's model of the Paperwhite, it would probably be called the Paperwhite S considering the fact the changes are not that major. But hey! The device is stronger, better and easier to use. We see new guts, better screen and a completely changed interface. Not to mention, Amazon has made sure it looks much better than the competition.
If you are someone who goes for eyecandy, you will probably miss out on the amazing utilitarian design of the Paperwhite which isn't exactly all that 'stylish'. It's got good tactile response and is pretty light. The thing that matters the most is that it is surprisingly durable and hence you don't need to panic if you do manage to drop it.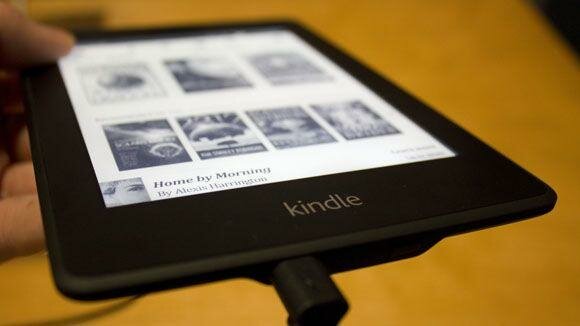 Clearly, there aren't a lot of external differences between last year's and this year's model. However, there are a few tweaks  under the hood. You will notice the difference as soon as you switch on your device. The new screen is way sharper than the previous one.  A revamped frontlight has helped  get rid of the uneven lighting and blue hue in the last model, while maintaining the ease of use.
As strange as it may sound, the new screen does make a lot of difference. Everything looks better and eye friendly! The pixel density is still the same (212 ppi), though Amazon has now used a new display stack that has a greater contrast impression.  So now that the whites are so eye-popping, everything looks better.
Internally, the processor has been bumped up from 800 MHz to 1GHz, which means better loading, better page-turn speed and an amazing navigation through the device. There is no visible lag anymore, hence giving you more reading time.
The internal memory is still limited to 2GB that works around to almost 1.2 GB of actual space. But taking average regular use itnto consideration, it's more than enough. Did we mention Amazon's supplementary free cloud storage service?.  The battery life is estimated at around 8 weeks, however, it depends on your personal usage of the device, really. Keeping the light on will cost you more battery, and so will WiFi and 3G.
Overall,  the core reading experience is still the same; the book carousel is  home to a few new features such as Dictionary, Vocabulary Builder, in-line foot notes. There is a  FreeTime mode for kids and the device also has GoodReads integration. It also includes improved versions of  Smart Lookup, WhisperSync and Time to Read that lets you know dynamically how much time you will take to read a chapter based on your speed and habits.
With all the new features in the Amazon Kindle Paperwhite, the company has reiterated how an e-reader is more valuable than a normal, physical book. If you own last year's version of the kindle, I don't see any strong reason for an upgrade but if you don't, well it is time to get one for yourself. If we were to rate it, we'd give it a 9 on 10 for the perfect functional looks as well as software and for being an all-rounder choice of a perfect e-reader.
The Paperwhite is available in two editions WiFi+3G (INR 13,999) and WifFi (10,999) and  can be bought on online at Amazon.in.