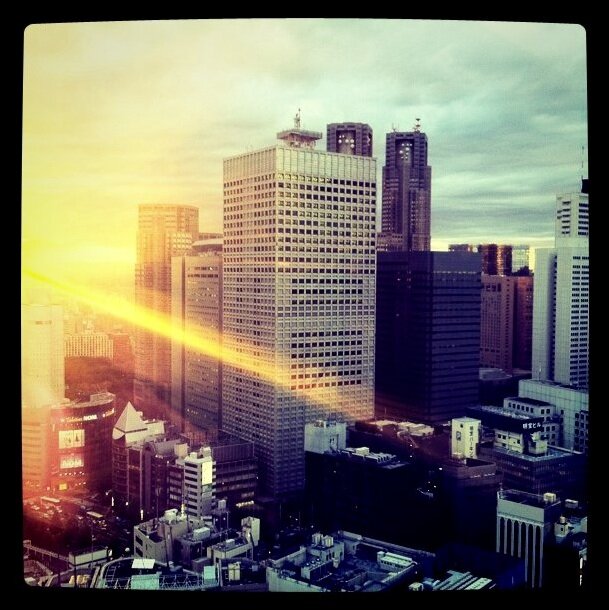 After Temple Run for Android, another popular iOS app recently made way to the Android platform. Android users have waited quite a bit for Instagram. For those who don't know, this is a photo-editing app which has strong social networking features also. Imagine Photoshop for dummies, maybe? And now that the app is finally here, does it live up to user expectations?
Well, it works on all Android versions starting from 2.2. We tested it on the HTC Sensation running stock Android 2.3.4. As the developers promised initially, the interface and user experience is very similar to the iOS version. Most of the features have made it to the Android version and even the tabbed layout remains. Pictures can be shared on Twitter, Facebook. Tumblr and Foursquare. You can connect with friends on these platforms or use your phone's existing contact list.
The only bit I didn't like was that the app lacked the 'Tilt Shift' feature which is available on the iOS version. Using this feature, one can blur out certain parts of an image and keep the rest in focus. Not to forget, the 'preview' feature is also missing in the Android version of the app.
To be truthful, higher-end Android phones like the HTC Sensation or the HTC One X has more in-built features than this. Therefore, the app will definitely work well with low to mid-range Android phones but that's about it. With that said, I really hope that upgrades of this app do provide better features in the future.
To add to the buzz that this app has already created, Facebook recently acquired it for $1 billion. The result? The app became an instant hit and of course, a lot of more users jumped on to its bandwagon. Here's what CEO Kevin Systrom had to say about that on the company's blog –
When Mike and I started Instagram nearly two years ago, we set out to change and improve the way the world communicates and shares. We've had an amazing time watching Instagram grow into a vibrant community of people from all around the globe. Today, we couldn't be happier to announce that Instagram has agreed to be acquired by Facebook.